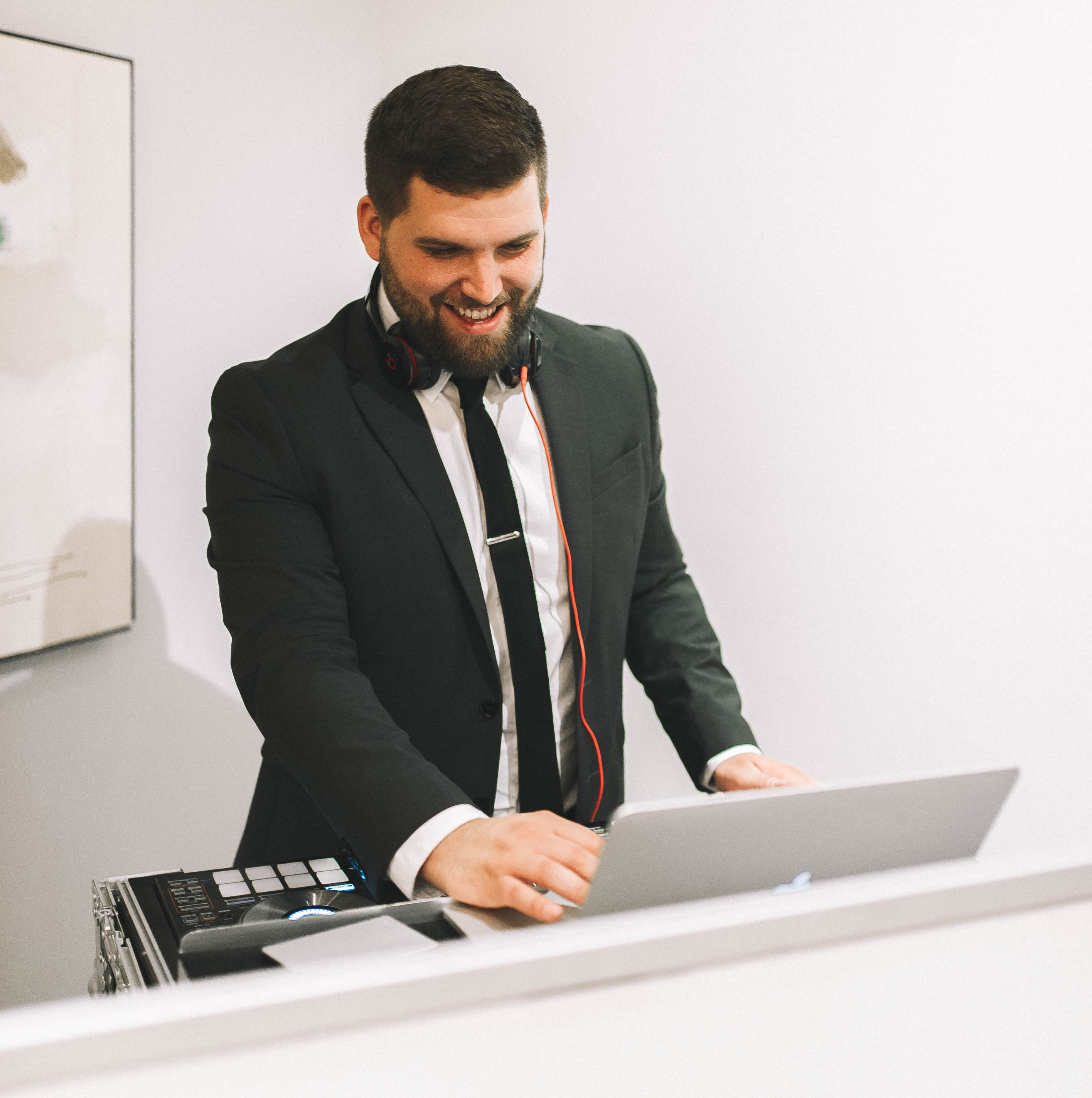 Josh Greyson is a singer, multi-instrumentalist and DJ who has performed at thousands of events over the past 12 years. Josh's love for music started at an early age and has not stopped to this day. His vocal range spans all eras - whether it's jazz, Motown, Rhythm & Blues, rock, soul, pop and even opera there isn't much he can't do. A classically trained bassist since 7 years old, these days Josh primarily accompanies himself on vocals on guitar. With this musical range, his versatility is his best asset and is showcased every time he performs.
As a DJ, Josh also began training at an early age. At 16 years old, Josh began to put his musical knowledge and talents to the test by perfecting the art of DJ mixing. He views DJ skills as an art no different from playing an instrument and always sets the perfect mood with his selections. Josh's unique approach to music and ability to read the crowd guarantees a packed dance floor.
His rare combination of skill sets and the level in which he delivers, make him a special talent that not many can replicate alone. Josh performs with a trio, does solo guitar and vocal work for all events and DJs in every type of setting from clubs to weddings.
Reviews
We could not have been happier that we chose to work with Josh Greyson and his team from Hank Lane. From the start, Josh was a professional, kind and humble. We had no doubt that he would make our day amazing. The string trio played beautiful music during our ceremony and then Josh kept the dancing going all night! We had so many compliments about the music and it was clear he was experienced. We are thankful we made this choice!
As reviewed on weddingwire.com
---
Josh Greyson, speechless. This man had the dance floor at my wedding full the entire night. He asked me what kind of music/songs I wanted, I gave him a criteria and he stuck to exactly what I wanted and absolutely crushed it all night. Not only did he crush the dance floor at the reception, he also played guitar for ceremony and sang and played guitar for cocktail hour. A man of many talents and couldn't have asked for better. I've been to many weddings this past year, but no one got even close to him. HIGHLY RECOMMEND.
As reviewed on theknot.com
---
My wife and I worked with Jonathan in the preparation phase, and Josh was our DJ during our wedding. My wife, Jonathan, and I spoke on the phone on three different occasions to set up the perfect itinerary for our wedding day, and he was excellent to work with. He was there to guide us in the areas we were uncertain, and he made sure to make every request and nuance that we wanted possible. He passed off the plan to Josh who took the ball and ran with it. As a DJ, he performed at the perfect level of involvement. He wasn't an in-your-face hype guy, but he knew how to get a crowd out on the dance floor and ensure they were having fun. The plan and execution were seamless, and we couldn't be happier with how everything turned out.
As reviewed on theknot.com
---
Josh our Dj along with the fabulous 3 musicians who performed along with him at our sons wedding were absolutely amazing!!! They made the wedding perfect!!!!
As reviewed on weddingwire.com
---
Extremely happy, wonderful!
My husband and I were extremely pleased with the musician we had for our ceremony and cocktail hour and our DJ Josh Greyson. Josh played exactly the type of music we spoke of during our many conversations and there weren't any cheesy announcements! It was exactly what we hoped for. Josh is a super cool guy and was so easy to talk to during the whole process. He made us feel very comfortable and we knew we made the right decision. Highly recommend!
As reviewed on weddingwire.com