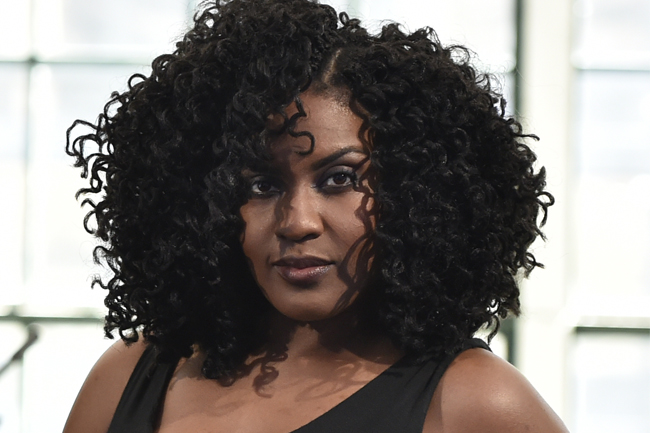 Melodie Raye is a singer of immense musical gifts. While displaying an incredible range of styles of dance music her strength is clearly those songs with a strong R&B/gospel vocal influence. When fronting her own band, she has hands down some of the best vocals in the event industry, with members of her band having toured and written for major acts like Beyoncé, Mariah Carey, Flo Rida, Josh Groban, among many others. One of her lead singers was a finalist on NBC's "The Voice" in 2016. Melodie has also had songs featured on the Fox show "Empire."
To See Videos on Melodie Raye, Schedule an Appointment Today!
Melodie Raye Reviews
Melodie Raye Reviewed on WeddingWire.com: "The band was absolutely amazing!"
My fiancé and I recently had our engagement party on June 9 and we hired a Hank Lane band for our music for the night. The band was absolutely amazing! They created such a great energy in the room that everybody was up and dancing all night! I love how the band interacts with the guests and gets everybody up. The staff at the office was so sweet and kept in contact with me throughout the whole process to make sure that every detail and music selection was to our liking. Hank Lane made our night and a party to remember. I am still getting rave reviews from our guests about how amazing the lead singer Melodie Raye was and the entire band. We will definitely be going back to them when we plan our wedding!
---
Melodie Raye Reviewed on The Knot: "FIVE STARS for Melodie Raye!"
FIVE STARS for Melodie Raye. I couldn't find many reviews about them after hearing their demo at Hank Lane, and wanted to leave one for anyone considering hiring this group. DO IT! YOU WILL NOT REGRET IT! Our guests could not stop complementing our amazing band, they helped give us the amazing party vibe we wanted too. thank you thank you!
---
Melodie Raye Band Reviewed on WeddingWire: "The music was KILLER!"
Thank you to Hank Lane and the Melodie Raye Band! I'm writing this review specifically about Melodie and her band, they were SO amazing and sounded like we were at a concert on our wedding day. We really didn't want your average cover band, and as soon as we heard their demo at Hank Lane we thought – this is it! HL has a very good reputation in town, they are on the higher $$ side, but very work it. I wasn't nervous for a minute that we'd have trouble day of, with them arriving, setting up, sound quality etc. this is what you pay for with a Hank Lane Band. The "talent" they work with are true professionals, and I didn't have to think about a thing, just walked into our reception and the music was KILLER.