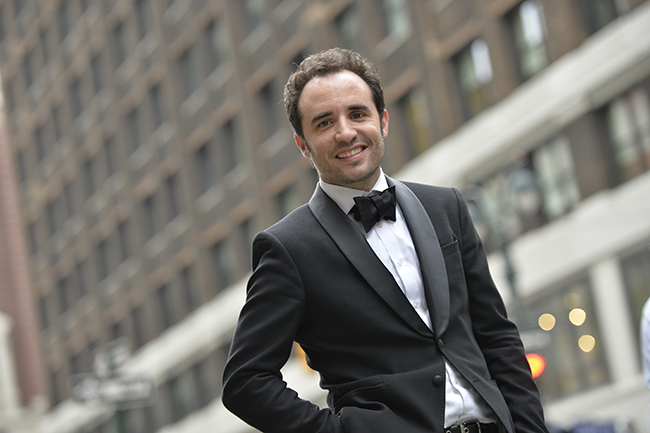 Keyboardist and vocalist Michael Hart is the energetic leader of the Michael Hart Band for weddings and private events. Michael began playing piano when he was ten years old. By the time he got to high school he began to hone his skills, taking private lessons and playing in several bands. Nearing high school graduation, Mike auditioned for a vacancy in one of the Hank Lane Bands and was instantly hired by Michael Herman as his keyboard player, as young as he was. He was able to put himself through college with the money he made performing on the weekends earning his BFA in Music from the New School for Social Research in Manhattan.
"When I first started in the business I fell in love instantly," says Mike. "It's really fun to play in front of a completely different crowd every night." After five years as Michael Herman's right-hand man in the band, he created his own "set" group, the Michael Hart Band. "Mike Hart had shown great abilities and it was hard to let him move on," says Herman. "But we all saw in him the talent and the qualities that we knew would make him a terrific bandleader." Mike Hart has since established himself as an exciting force in the industry.
Michael Hart has since made multiple appearances on NBC's Today Show, including their special segment "Today Throws a Wedding," in which he accompanied Martina McBride. He has also appeared on the Bravo TV reality program Bethenny's Getting Married - a spinoff of the TV show Real Housewives of New York. Michael has also led his band for the Tony Awards Gala several times at The Plaza hotel. Michael's band is also highly experienced performing at corporate events including for Thompson Reuters, Ernst & Young, UBS Financial Services and XL Insurance.
To See Videos on the Michael Hart Band, Schedule an Appointment Today!
Michael Hart Band Reviews
Michael Hart Band Review: "The most amazing night of our lives!"
Hi Michael!


This is a bit overdue, but now that all the craziness following our wedding has died down, I just wanted to say thank you so much for making it the most amazing night of our lives. I really think that so much of it can be attributed to the amazing performance that you and your band put on! I can't tell you how many people told us during and after wedding how great you guys were, and how at times, they were just watching you guys like they were at a concert. Aaron and my main concern for the wedding —more important than the food, flowers, or anything else — was that people danced and had a good time, and largely thanks to you all, they definitely did! I already had a friend ask me for your information so that she can pass it along to a friend : ) You remembered to play all the songs that were important to us, and just made it the most special night.


You guys are the best. Please pass this along to the rest of your band as well!



All the best,



Jill and Aaron
---
Michael Hart Band Review: "Spectacular!"
Dear Kimberly and Spencer,


First we would like to thank you very much for coordinating such a spectacular night for Darya and Troy's wedding at Temple Israel in Great Neck. Everything went as planned. You recommended the Michael Hart Band with such enthusiasm that we knew immediately that the night would be lively, fantastic and the music would be just what we wanted to hear. You and Spencer lived up to all your promises. As for Michael Hart, we would also like to thank him for playing such beautiful music during the ceremony and the rest of the night. He managed to get the crowd up on the dance floor and make all our guests have the time of their lives. The party turned out to be everything we wanted and more. I even enjoyed my turn on the chair that was elevated by all of Troy's friends. The sound of the music made everyone just jump out of their chairs and on to the dance floor. A great night that was had by all. We are still on a high from that night. Once again, thank you all at Hank Lane. Can't wait to make another party and do this all over.

 


Francine and Richard Slade, Darya and Troy Slade, Larry and Olivia Miller
---
Michael Hart Band Review: "You made the party perfect!"
Michael,
Thank you so much for absolutely crushing it on Saturday night! You and the band made our wedding night so special, and we cannot thank you enough. Everything was perfect, from the song selection, the duet for our first dance to "Perfect," the electric violin getting down on the dance floor, and the second line! (And many more memorable moments!)
Every single person I've spoken to since Saturday told us how awesome you guys were. You made the party perfect. I cannot thank you guys enough.
Please pass my praise to the rest of the band. I sincerely look forward to hopefully being able to enjoy your music as a guest soon!
Best,
Zach Schreiber
Wedding Band: Michael Hart Band at the Rainbow Room
Wedding Review NYC Band: Michael Hart Band
Hi Michael, Sorry for the delayed email. Words cannot express how much we all enjoyed your performance at our wedding. People are still talking about how talented, classy and energized you were. You truly blew us all away. It was absolute PERFECTION, there is no other way to describe it. Thank you again for making our wedding so special, memorable and for keeping the energy going all night long! Hope to see you soon! Thank you, Bianca and Michael Locatelli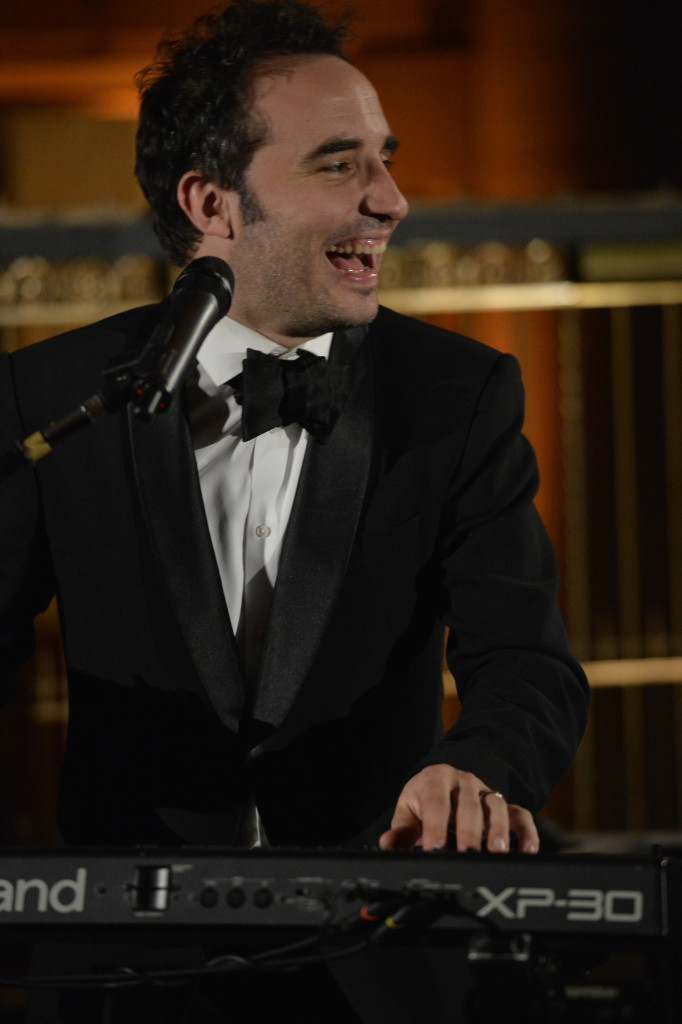 Hank Lane Music's The Michael Hart Band: NYC Wedding Review
Hi Michael! This is a bit overdue, but now that all the craziness following our wedding has died down, I just wanted to say thank you so much for making it the most amazing night of our lives.  I really think that so much of it can be attributed to the amazing performance that you and your band put on!  I can't tell you how many people told us during and after wedding how great you guys were, and how at times, they were just watching you guys like they were at a concert.  Aaron and my main concern for the wedding -- more important than the food, flowers, or anything else -- was that people danced and had a good time, and largely thanks to you all, they definitely did!  I already had a friend ask me for your information so that she can pass it along to a friend : )  You remembered to play all the songs that were important to us, and just made it the most special night. You guys are the best.  Please pass this along to the rest of your band as well! All the best, Jill and Aaron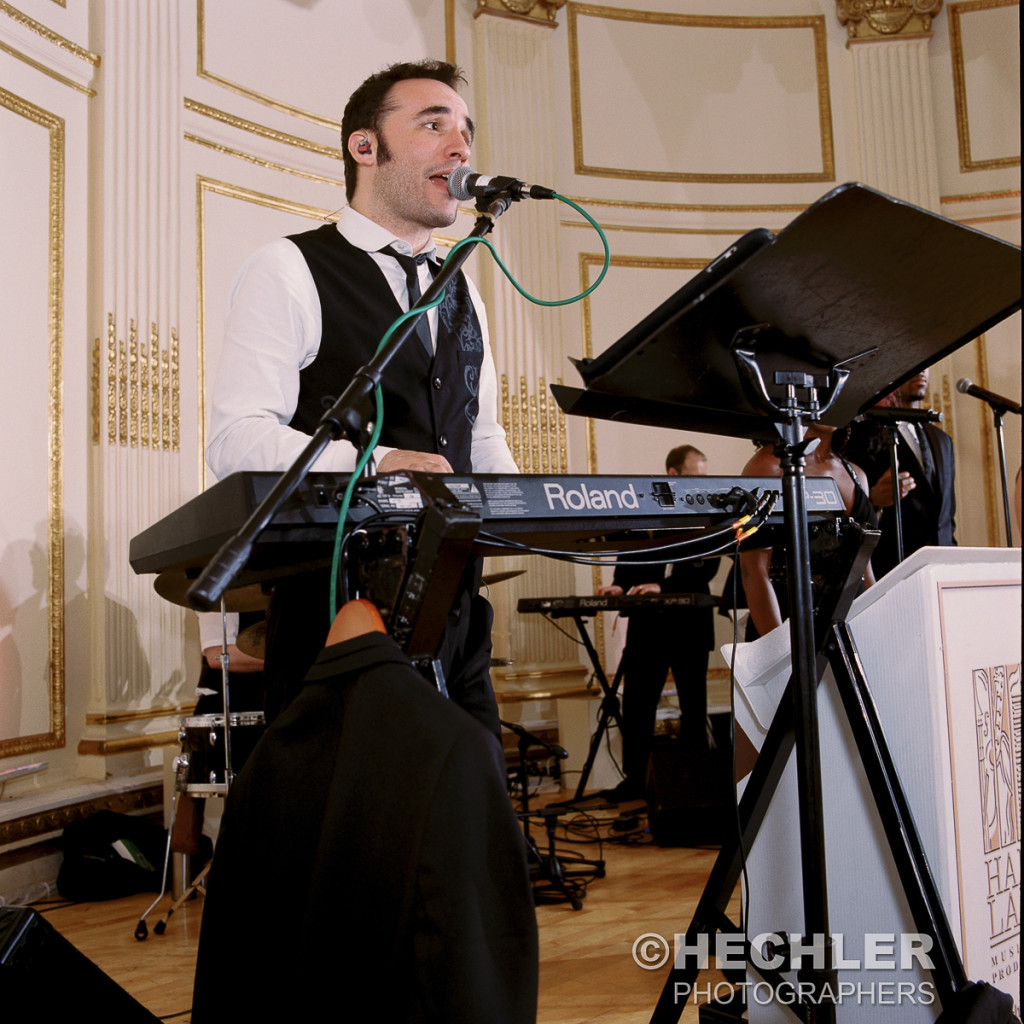 Hank Lane NJ Wedding Band Review: The Michael Hart Band
Hank Lane Music New Jersey Wedding Band Review: Michael Hart Band
IAN, THANKS FOR COMING BY. IT WAS APPRECIATED. MICHAEL HART IS THE NICEST GUY. THE BAND IS INSANE. I LOVED THEM. I LOVED EVERY MOMENT OF MY WEDDING. IT WAS THE BEST MONEY I EVER SPENT. THANK U 1 MILLION TIMES OVER. SCOTT AND RON