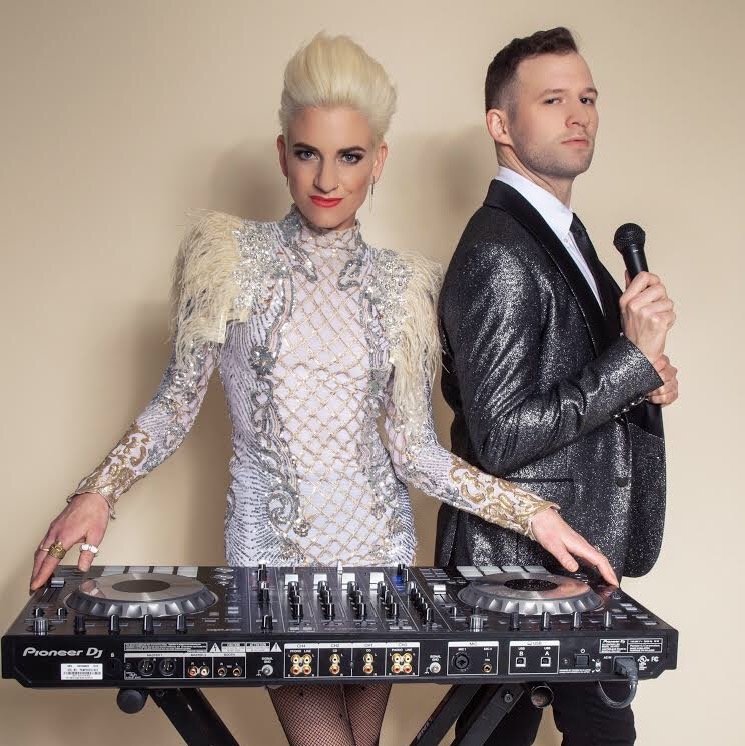 Singer/entertainer Sam and DJ Tina have joined forces to create Assembly, a unique partnership that seamlessly blends electronic music and live performance.
Originally from Washington, DC, Sam graduated from the esteemed Duke Ellington School of the Arts, majoring in vocal performance. After moving to New York, he quickly entrenched himself in the NYC nightlife scene, performing at some of NYC's most respected venues, including Mercury Lounge, Gramercy Theater, Soho House, and recently held a year-long weekly residency at the McKittrick Hotel (home of "Sleep No More"). His music videos have been featured in Nylon Magazine and Logo's New Now Next.
Sam has also performed for some of the hottest celebrities, including Lisa Vanderpump for her Vanderpump Dogs Charity Gala in LA, and for Lance Bass. His diverse and unique creative performance background brings a fresh perspective, challenging the status quo of what is possible in an event environment.
As simply a DJ Tina is a fixture in New York City's nightlife. Her festive high-energy DJ sets have led her to spin for some of the highest profile events in the city, including the U.S. Open, the Tony Awards, the official Frozen on Broadway after party and for L'Oreal, and Delta Airlines. Her flare for production and theatrics come from her deep roots in the film industry. Daughter of the acclaimed filmmaker and creator of "The Zombie," George A. Romero (Night of the Living Dead, Dawn of the Dead), she is a filmmaker in her own right.
After receiving a masters from NYU's Tisch School of the Arts, Tina's work has earned her accolades from the Melbourne International Film Festival, Winnipeg Magical Feminism Exhibition, and Accolade Global Film Competition, where it won the Best Music Video award. A lifelong passion for music eventually led her to the DJ booth, regularly spinning the 1s and 2s after film shoots. Now, she uses her exquisite musical and narrative storytelling talents to deliver an eclectic blend of genre and style--from Motown to DancePop, hip-hop to Hanson. Her combined knowledge of music and film production guarantee a DJ set that looks as good as it sounds.
To See Videos on Assembly, Schedule an Appointment Today!