Specialty Party Entertainment
Specialty Party Entertainment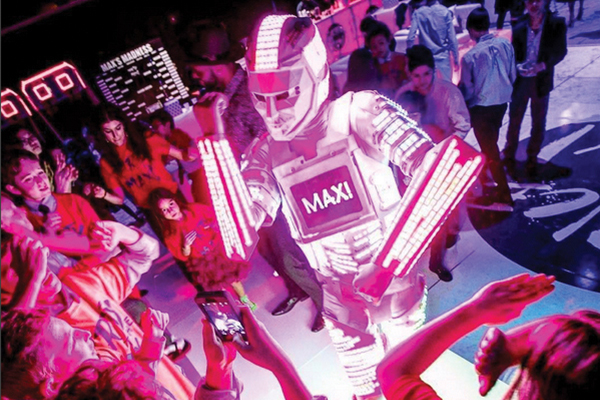 Looking for a little something extra to make your event standout? Thrill your guests with unique specialty party entertainment like they've never seen before!
Our extraordinary group of specially trained entertainers will not only take your entire event up a notch, they'll make the process effortless for you too; travelling where they're needed in the NY Tri-State area.
Celebrity Headline Acts
Sometimes connecting with the right entertainer comes down to who you know…At Hank Lane Music we have direct access to the top names in the entertainment industry and we make it simple. We provide a complete "turn-key" operation from booking to complete event production including staging, lighting and sound. We'll work with your budget to secure name acts that will impress guests and set your special event apart.
Dancers
Entertain your guests with exciting dancers. Our specialty party entertainment options include contemporary club-style dancers, Swing dancers, Hip Hop dancers, Gatsby era Flapper Girls, Argentine Tango couples, Ballroom dancers, Brazilian Carnivale dancers or Middle Eastern belly dancers are just a few ideas to add some fun to your party.
Comedians
Nothing breaks the ice or brings people together quite like laughter. Have your guests chuckling all evening with comedic performances during your dinner reception. We can book a traditional stand up comedian or surprise your guests with a "singing chef" in disguise with your catering staff.
Singers
A special performance from ethnic or genre-specific singing group can add a unique flavor to your private party or complement a specific theme you're planning. In addition to our wedding band singers, within our roster you'll find specialty party entertainers including award winning Gospel singers, vintage jazz singers, Italian Opera singers or even a French chanteuse. We have Greek, Latin, Hebrew, Russian and Brazilian vocalists, too!
International Performers
Celebrate international holidays and family traditions in style with our authentic ethnic musicians, including exceptionally talented Salsa bands, traditional Indian musicians, Mariachi, Russian, Brazilian Samba, Hebrew singers, Greek bazouki players and more.
Signature Bands
Switch things up a bit by treating your guests to one of our more exclusive signature live bands, including The Hank Lane Rock Orchestra, an unplugged acoustic rock group or an electric strings band.
Book Your Special Events Entertainment Now...
Whether you're looking for a single unique entertainer for your party or you want to create an entire entertainment experience with a band, DJ and special performers, we're here to help!
Simply schedule an appointment with our Events Team at our NYC, Long Island or New Jersey locations and we'll match you up with the exact mix of entertainment options you need to create an unforgettable event.