Fundraiser Event Entertainment
Fundraiser Event Entertainment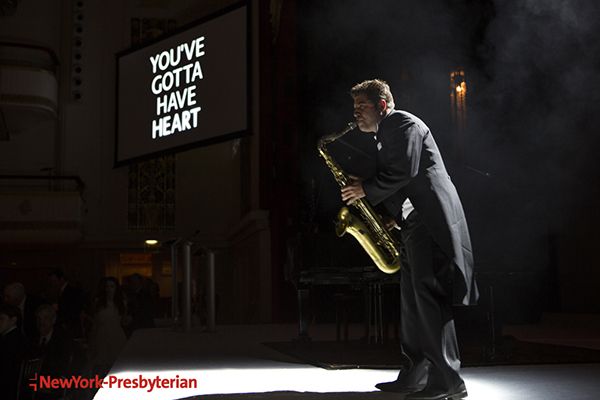 We get it. You're looking for entertainment at your fundraiser event to keep your guests happy & in a generous mood all night.
Which is exactly what Hank Lane entertainment will do for your fundraising gala. Our high energy bands, elegant ensembles and fun DJs will have your guests feeling upbeat and charitable. For this reason, Hank Lane has earned the trust of many charitable and non-profit organizations to perform at their fundraiser events across New York City, Philadelphia, Long Island, New Jersey, Connecticut and surrounding areas, such as:
American Ballet Theater
American Cancer Society
Knights of Malta
Metropolitan Museum of Art
Central Park Conservancy
Make a Wish Foundation
March of Dimes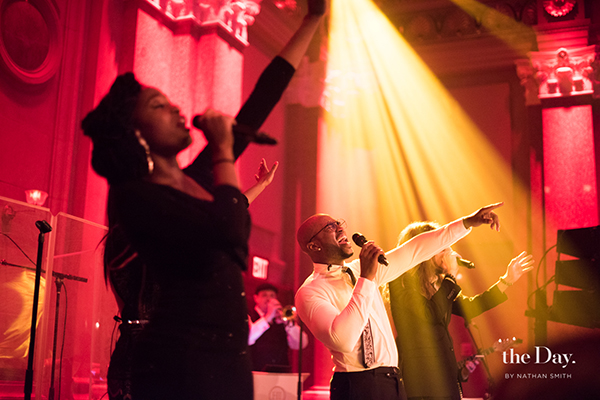 Here's what a few of our past non-profit clients have said about us:
"I just wanted to send a quick note to sincerely thank you for playing at our gala last Thursday. As always, you were one of the most special parts of the evening and we received nothing but positive comments about the Michael Hart Band. We look forward to working with you again next year! Please look for an email from Sarah soon with next year's date." -Emily Willhoft, Manager, Affiliate Relations, Cancer Support Community
"Dear Harlan, Thank you again for the pivotal role you played in delivering Max Weinberg and his friends last night. As you saw, he electrified the tent and there was a buzz in the room like no other! Tom was thrilled. Thank you again for all you did last night, and for your support in our post-event social media efforts as well!" - Michael P. Dominick, Director of Communications, Make-A-Wish® New Jersey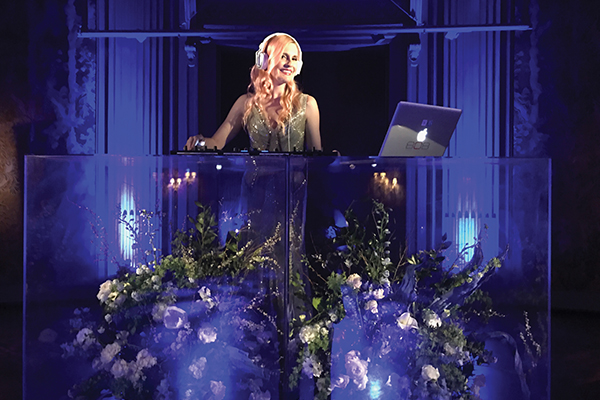 How We'll Make This Fundraiser Your Most Successful Yet
After having the honor of performing at countless charity balls and fundraising galas over the years, we've learned a few things about how to play our part in making your event as successful as possible. Here are a few ways we contribute to your efforts...
We'll Appeal to Every Generation
We want your event to raise record-breaking funds, so we know the importance of appealing to everyone and keeping your guests on the dance floor all night long.
Our top-rated big bands and DJs have no problem playing everything from the golden 50s to the hottest electronic beats and everything in between to make sure all of your guests feel included. Hank Lane's musicians, singers and DJs are adept at performing all genres, including:
Swing
Jazz
Motown
Rock
1950's & 1960's Retro
1970's Disco
1980's & 90's Party Songs
Hip Hop & Techno
Contemporary 2000's to Today
Top 40 and more
We Will Sound Authentic - Just Like Guests Remember It
Not only do our musicians and singers perform popular hits from every decade; they play it just like the original artist. Guests want to hear their favorite songs the way they remember them — that's why for decades, the founding concept behind Hank Lane Music has been making sure that our clients enjoy music performed the way it should sound.
We Can Entertain With More Than Just Music
Some parts of your event call for music, other parts may need a little something extra. If you want to dazzle your guests with special acts like Brazilian Carnival dancers, a Mariachi band, Middle Eastern belly dancers, hilarious comedians or a celebrity performer, we've got you covered.
We Can Provide Everything — Sound, Lights and Action
We are a full service organization so, we can bring everything you need to present your entertainment right to your venue.
You're dealing with experienced pros here. If needed, we can supply optional entertainment equipment to ensure that no ball is dropped and no technical detail is overlooked.
What's that mean for you?
Presenters will be heard (sound system). The band will be seen (risers and stages). The ballroom will look like a spectacular gala (lighting).
In other words, your fundraiser will look like a party, not just sound like one.
Here are a few of the equipment options we have available for your event, if needed:
State-of- the-art computerized "intelligent" club-style lighting
Laser and graphic lighting
Step & Repeat set ups
Decorative and theatrical lighting
Video walls, projection and plasma screens
And more …
We'll Make You Look Good
We understand that every aspect of your charity gala becomes a reflection of your organization, which is why our performers are held to the highest standards of professionalism that represents decades of experience performing at charitable events. We understand that the way our team conducts themselves reflects on you, and we take that responsibility seriously. You will be proud to have our performers as your gala entertainment.
Start Planning Your Fundraiser Entertainment Now…
We want nothing more than to make your fundraiser the biggest success in history!
Don't wait too long to reach out to us because we do book up fast. Due to immense popularity of the Hank Lane dance bands for various events, many of our groups are reserved quite far in advance, so it's best to get in touch as soon as possible.
Here's what to do next:
1. Schedule an Appointment: Pick a date and time to meet in-person with a Hank Lane Event Specialist at either our New York City or Long Island location.
2. Share Your Vision In-Person: At your appointment, you can tell us about the type of charity event you'd like to plan, if you have a specific theme and anything else that matters to you. Our Event Specialist will help you book the perfect entertainment make your event a smash hit.
Let Us Help You Create That Vision