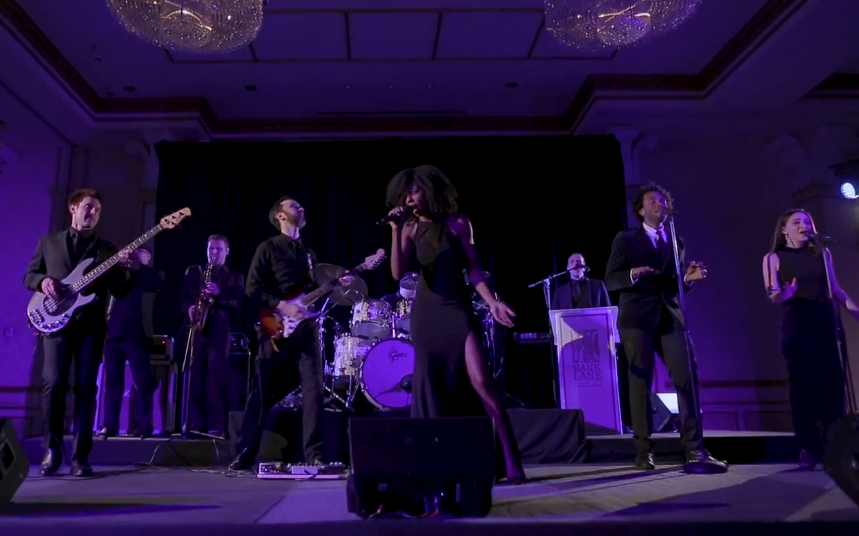 The Bleecker Street Band has the ability to cover, with authenticity, material ranging from Jazz Standards to Classic and contemporary Rock to Classic Soul, R&B, Motown and today's contemporary pop, rock, and R&B hits - from Frank Sinatra to Maroon 5 and Cold Play and from Ariana Grande to Billie Eilish and Post Malone. With this wide ranging repertoire they possess the perfect combination of youthful enthusiasm with raw talent and seasoned experience.
Reviews:
Mike,
I just wanted to drop you a quick note to let you know that the Bleecker Street Band was nothing short of amazing on Saturday night. We had over 225 guests and most (if not all) agreed that Bleecker Street was the best wedding band they have ever seen. In fact, the venue manager told us today that multiple staff members told him that the band was the best to ever perform at Gedney Farm. It goes without saying that Hank Lane has already been added to their suggested vendor list. We know that Hank Lane is far from the low cost provider of wedding bands, but both Amanda and I agree that it was worth every penny! We just hope one of our friends hires the same band for their wedding so we can experience it once again.
Best regards, Phil
---
Harlan,
Sorry this has been so long in coming. Just got back from the honeymoon, which was almost as amazing as Bleecker Street Band at our wedding, which people are still talking about!! I think I'm still recovering from our reception!! You were right, they were the perfect choice! Thanks again!! Both Greg and I are still dancing!!
-Amanda and Greg
---
Dear Bleecker Street:
Thank you again for your performance at our wedding.  You were all absolutely perfect!  Great music, great energy and lots of dancing. Ian- as we had mentioned to you during our meeting, the majority of our guests were from overseas and we felt we had a tall order in making sure our guests received the proper New York wedding reception.  Bleecker Street did exactly that and we cannot thank you enough. Mike and Stephanie- thank you as well for help in firming up our song selections.  Our ceremony music was breathtaking and our guests were so impressed by the selections.  And our entrance song was, as you say, the icing on the cake.  Your guidance was greatly appreciated.
All our best, Pia and Giovani
---
Hi Kim!
Danny and I are OVER THE MOON happy with Bleecker Street and needed to write immediately!  They KILLED IT!  All of our friends and family for that matter did not leave the dance floor the entire night!  We even extended the band for an hour of overtime!  We sent a note to them as well but not sure it went thru because we emailed the general website so please please please let them know again just how much we appreciated having them there! THANK YOU!!!!!!!!!!!!!!!!!!!!!!!!!!!!!!!!!
-Sarah and Danny
---
Good morning! 
A formal individual thank you is to follow, but I couldn't wrap up my weekend without thanking all of you for your hard work on Saturday at Sandy and Ryan's wedding. It was absolutely beautiful and the couple was so incredibly pleased with everything. Have a great Sunday!
Best, Adrienne
---
Hi Mike, 
Our wedding was last week and I just wanted to say thank you for a wonderful night.  Everyone at our party had a great time and was giving us compliments on what a spectacular band we had.  We will definitely be recommending Hank Lane and the Bleecker Street band to everyone. THANK YOU!!
Emie & Brad