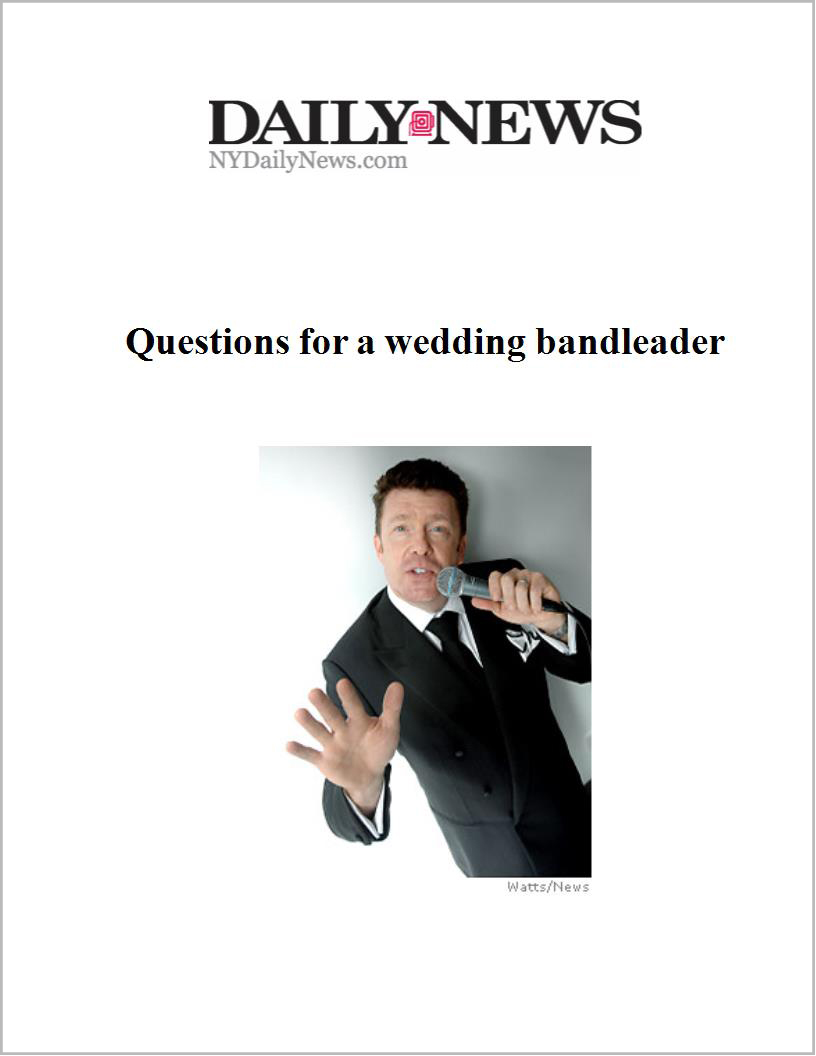 New York Daily News Kevin Osborne Interview
The Daily Grind: Questions for a wedding bandleader
JOB: Wedding bandleader
HOURS/WEEK: several four-to-five hour gigs with preparation and rehearsal time. Approximately 30 hours total
TIME ON THE JOB: 15 years
How would you define your musical background ?
I'm a trombone player, a singer and a whistler, all kinds of things. The whistler comment is because I was in the original cast of the Billy Joel musical "Movin' Out" for four years, where I played trombone and I sang most of the background vocals.
Has music always been in your blood ?
I come from a musical family. I was actually trained to the New England conservatory in Boston and thought I was going into a symphonic career. But then I moved to New York after college and started getting calls for rock bands. I played with Bowie and 10,000 Maniacs. And I've sung on a lot of commercials - I'm actually the new voice of the Jolly Green Giant, which my friends are pretty shocked to hear.
How do you prep for that gig ?
Staying up really late the night before. That's a low voice, you gotta sound like you didn't sleep!
How did you start singing at weddings ?
I've been doing it since college on the side and then when I came to New York, through a friend of mine I made contact with one of the partners at Hank Lane Music. I was in his band as a singer and trombone player. I think he always knew in the back of his mind I should be a bandleader.