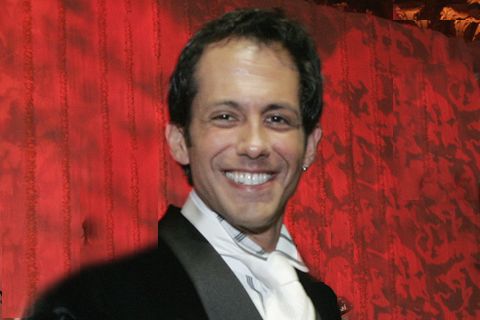 The Harris Lane Band has become one of the most sought-after and exciting contemporary dance bands for weddings and private parties in the industry today.
Lead vocalist Harris Lane was influenced early on by his parent's artistic abilities. Harris is the son of Hank Lane, a bandleader/singer who co-founded his namesake company Hank Lane Music & Productions. His mother was a singer who was an opening act for some of the biggest names in show business. This unique background exposed Harris to an enormous range of music at an early age, giving him a tremendous advantage as a young musician.
Today, the torch has passed from father to son. As the president of Hank Lane Music, Harris has performed at hundreds of weddings, private parties and special events in his career. He has performed for many high-profile clients including Jared Kushner. Harris led a twenty-five piece band at the highly publicized 35th birthday bash for Hip Hop and fashion impresario Sean "Diddy" Combs.
His band has been highly publicized in Bridal Guide, Inside Weddings, Gotham Magazine, the New York Post, and New York Magazine. He has also made several appearances on television performing three times with his band on NBC's Today Show, for their special segment, "Today Throws a Wedding," ABC's Good Morning America, and on a special wedding segment on the CBS Morning Show.
Reviews
Ian,
Well, the wedding is over! As sad as that is, we made memories that will last us our entire lifetime. Of all of the wonderful things that happened and were a part of our wedding, we think the band got the most compliments. The energy in the room was continuous throughout the night and more people danced at this wedding than at any other wedding I have ever been to. Even people who never dance at weddings, like Jessica's father, were not only dancing, but they were dancing on the stage and happier than I've ever seen them. The music selection was perfect. The band played almost all, if not all of our requests.The Harris Lane Band were professional but fun at the same time. We could not have asked for anything more, and since our wedding format really highlighted the band, I think that many people are going to turn to Hank Lane for their next engagement. And of course, we could never forget that working with you was probably the easiest of any vendor we had worked with and we always knew you would ensure us a great party. Thank you times a million.
Andrew and Jessica
---
Hi guys!
I just wanted to say thank you for all your help with the music! I know you probably get this ALL the time, but it was amazing!
The ceremony music was out of this world and the sound was better than I could have thought.
The Harris Lane Band was outstanding and everyone was raving about them all night and still now! They were truly sensational from start to finish. They even played just about every song I requested and the dance floor was packed the entire time.
Thank you again for making it such a fun and easy process for me! We look forward to working with you guys again in the future!!
Have a great night!
Erica Segal
---
Hi Harris,
Just wanted to send you a quick note to thank you for making my wedding truly spectacular. The music was awesome! I am still getting phone calls from friends telling me that the Harris Lane Band was the best they have ever heard! The party would not have been the same without you and your band!
Thanks again!!!
Hillary
---
Harris,
You and your band were absolutely INCREDIBLE Saturday night!! Every song was perfect and kept all of our guests (and me and Evan) on the dance floor all night which is exactly what we wanted! We got a million comments on how awesome you guys were all night and the compliments are still rolling in. We have friends who are using you for their wedding in December and they are even more excited after hearing you this weekend! Thank you so much for helping to make our night so amazing!
Thank you so much!
Best,
Rae
---
Stephanie -
Please pass along to Harris... You guys were awesome Saturday night, totally killed it. I can't tell you how many people came up to me during the night (or least the handful I can still remember!) and the next few days to say how awesome the band was. Thanks so much for everything, it was awesome and had the best time.
Evan
---
Hi Harris,
I wanted to thank you for providing the best music last night at our wedding! Our friends and family were raving about how they had an amazing time and danced all night! We felt the energy and loved every minute of our wedding - it would not have been the same without the Harris Lane Band! Thank you for helping us to create lasting memories of a night we'll never forget!
Best,
Gillian
---
Hi Harris,
The Harris Lane Band was spectacular Saturday night. The music and vocals were amazing; the energy was electric. From day one Emily and Jon insisted on you. How right they were. Keep getting calls and emails raving about the band from everyone.
The band makes the party. You killed it. Thanks so very much.
Eric
---
Dear Harris,
Thank you so so so much for everything you have done. The music was absolutely amazing. Everyone had such an amazing time and you were the talk of the wedding! I felt like I was at a concert, it was that amazing. Also, sorry we rushed the stage haha! I came back in from outside and all I saw was everyone on the stage and you guys singing, "Call Me Maybe," so obviously I joined in. You guys are amazing and every song sounded perfect. Thank you so much Harris. You helped to make our wedding so memorable!
Love,
Allie and Matty
---
Dear Harris,
Once again, you made our wedding spectacular! Lacey and Jason and all our guests loved the music! From the moment we walked into the room, you did not stop! The selection of songs, and energy from your orchestra was fabulous!
You truly made the wedding--as we know you would!
Fondly,
Kathy and Dennis
---
Dear Harris,
We can't thank you enough for helping to make our wedding the best night of our lives! You and your entire band brought energy, soul, and wonderful music into the room. You helped us all forget about the hurricane outside and enjoy the party inside! Everyone keeps talking about you and your highly talented band. We think that the request for one more song at the end truly sums up how much you were appreciated and enjoyed! We hope to be able to work with you in the future again.
Warm regards,
Stacey & Steven
---
Hi Harris,
Steve and I were thrilled with our 30th Anniversary celebration and your Hank Lane band was clearly one of the highlights of the party. I never imagined that we would have to shut the party down at midnight (on a Friday night!) because no one wanted to stop dancing to such outstanding music. Thank you for delivering such an amazing group who did not stop all night! We received so many rave reviews of the band, but all you had to do was watch the dance floor to know you guys rocked. This was our third Hank Lane party so we had high expectations, but you clearly exceeded our expectations. Thank you so much for a very memorable evening!!
Best,
Sandra