Party DJs
For New York, NJ & Tri-State Events
Transform an average affair to a brag-worthy soiree with our professional party DJs and MCs.
Bringing the perfect balance of professionalism and personality to your party, our "black tie" DJs will represent you in the best light and keep the dance floor hoppin' all night.
5 Reasons You'll Love Our DJs
 
There are some compelling reasons why big time celebrities like Billy Joel, Eddie Murphy and WWE's Stephanie McMahon have chosen Hank Lane DJs to emcee their events...
1. We'll Play Your Playlist
You're the boss. Whatever you have in mind for your party, be it a special theme or simply a wide variety of songs to appeal to everyone in the crowd, our DJs have you covered. We'll work closely with you to customize a set of music that best matches your preferences.
2. We're Ready for Any Age Group
Our DJs bring an extensive amount of experience and wisdom to their craft. They are hip to the most trending hits of today and respect the classics as well. They will come prepared with a full library of hot tunes from every decade in all genres, ensuring that everyone on your guest list hears something they love.
3. We'll Act Like Pros
Dressed to the nines, our DJs are as professional as they come. At Hank Lane, we set the bar high and our DJs deliver!
They'll coordinate well with both your venue and your event team. They'll support you in emceeing the flow of the event. They'll be punctual and prepared, so you don't need to worry about a thing.
4. We'll Spark the Party
There's no such thing as a boring event when our DJs are in the house. Bringing their own high energy enthusiasm to your occasion, they'll light up the party with their fun, engaging personalities and inspire your guests to get out of their seats and celebrate.
5. We'll Travel to You
Whether your party is in the Hamptons, the Bronx, Manhattan, Philadelphia, Newport or Greenwich, we'll come to you.
Our DJs travel well, coming fully equipped with everything they need to MC your event and spin your party music.
And if you find yourself in need of a little extra support, the Hank Lane Events Team can help you there too. We can add to your DJ package additional party Extras to fulfill all your event requirements, such as specialty dance floors, dramatic lighting, extra mics and sound systems and staging.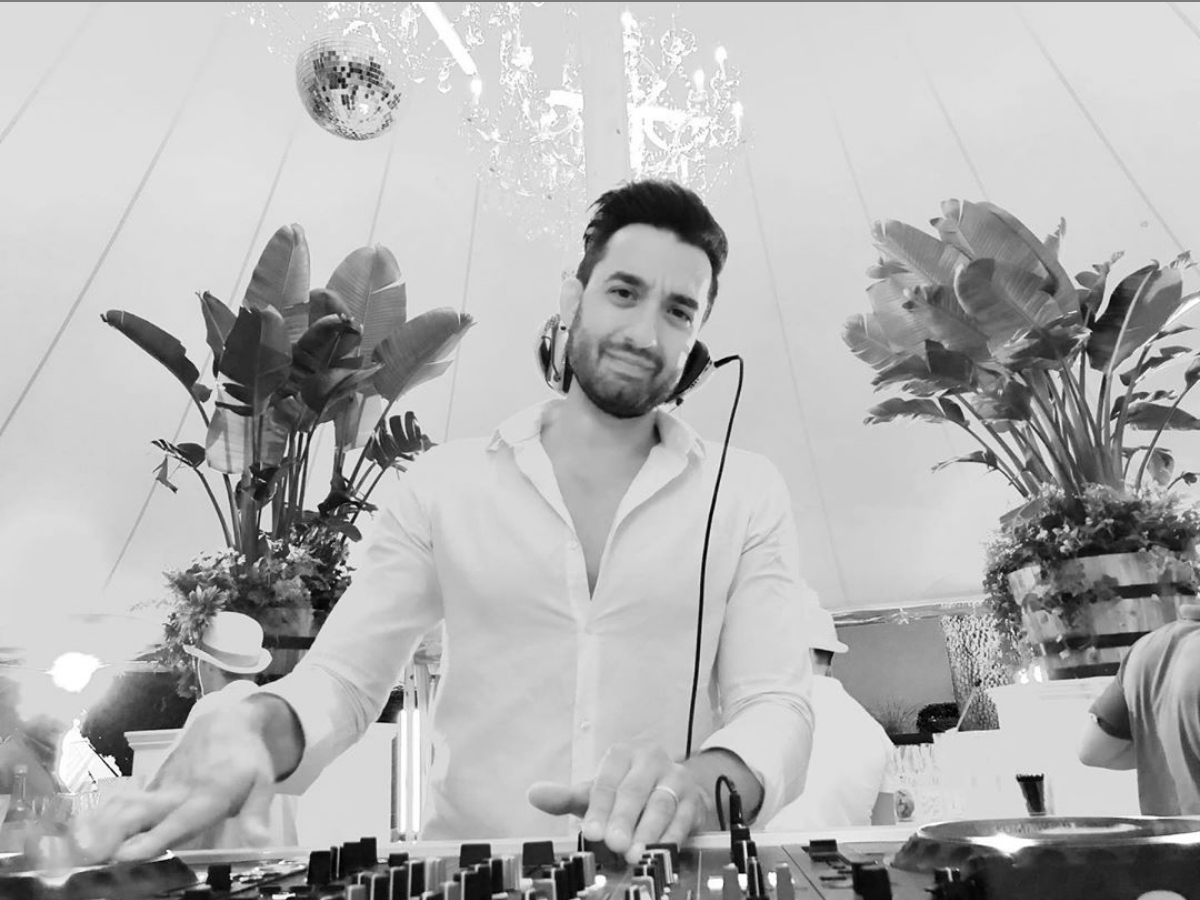 Book Your DJ Early
Like our party bands, our professional DJs book up fast. We highly recommend contacting us as soon as you start planning your event so we can secure your perfect-matched DJ early.
We'd love to meet you in person at any one of our offices in New York City, New Jersey or Long Island.
Let us help you create that vision