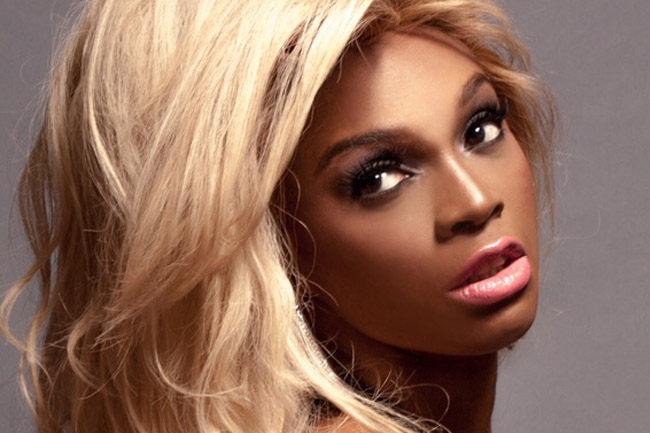 Sugar Lane featuring Chioma
Hank Lane Music is pleased to announce the signing of international singing star Chioma and her band Sugar Lane for private parties and events.
Born in Nigeria, raised in Europe and living in the United States, Chioma has been an opening act for such artists as Janet Jackson, ZZ Top, Jennifer Hudson and Jamie Foxx at Super Bowl XLV in Dallas. You may recognize Chioma from her dazzling performances as a lead singer in some of the best known private party bands in the New York area. Now, with her own band, Sugar Lane, one of the industry's best kept secrets is finally out!
Reviews
Hi Harlan,
We wanted to thank you for the incredible job Sugar Lane did at our wedding. Sugar Lane truly made the night unforgettable. The crowd loved them and we received several inquiries about where we found our fabulous band. Everything went smoothly, the timing was perfect and the choice of music was fantastic.
I can't thank the Sugar Lane Band enough and we will definitely be recommending them to all of our friends and family!
Thanks!!
Lauren and Fred
---
Chioma,
We cannot thank you enough for the AMAZING performance you and your band did for you our wedding. We, and all our guests were blown away by it. Our family and friends are still talking about it, and we are still on a high!! It's so great to see all the videos, pictures and posts on Facebook.
You sounded amazing and every song was just PERFECT!! From the ceremony, to the final song which was beyond spectacular), you all were just incredible.
Thank you again,
John & Bruce
---
WE LOVED SUGAR LANE!! Chioma and her band absolutely rocked our wedding on 6.16.18 - from their opening cover of Hallelujah during the appetizer course to Don't Stop Believing at 2am - the dance floor was packed all night. Her fellow singers are incredible - they dance and perform all night long. Before they had even finished their dinner cover set, my phone had lit up with texts like "how did you find these people?!" and "these guys are UNREAL." Our guests could not stop talking about how amazing they are. The team at Hank Lane was great to work with - straight forward, honest and with a lot of helpful advice. They are definitely the best option for wedding bands / sound setup - they did our entire sound for the day as well (ceremony violin music, happy hour jazz etc.) - and all of that was perfection as well. They nailed our ceremony music & sound. Important details!!
As reviewed on theknot.com
---
We recently got married in Brooklyn and wanted to have a unique reception that our guests would remember. Thanks to Hank Lane and the Sugar Lane Band, we got more than we could have ever asked for. Chioma and her band were AMAZING! The entire room was on the dance floor all night and all our guests came up to us to ask about the band because they had never experienced one like this at a wedding before. Our wedding was almost 3 months ago and we are still hearing about how great the band was from our friends and family. Hank Lane accommodated all of our requests, which even included having one of the lead singers learn Italian for our first dance song! We highly recommend Sugar Lane if you are looking for a fun and exciting reception that will leave your guests talking for months.
As reviewed on theknot.com
---
"...We had been talking them up for months leading up to the wedding - they definitely more than delivered given all the hype!... The band had so much range and mastered all kinds of music - pop, classic rock, hip hop, oldies, and even a little country, etc. But the performances were always structured to keep people dancing and keep the energy high. Sugar Lane has so many new fans after the wedding including their new biggest fan - MY MOM! She couldn't stop smiling and dancing all night. We have nothing but great things to say about our overall experience. I would strongly recommend Sugar Lane to anyone who wants to have a fun party with a lot of dancing!"
As reviewed on theknot.com
---
Hi!
WOW! The Sugar Lane Band were phenomenal. The dance floor was packed all night long. We were so happy and our guests couldn't stop talking about how wonderful the band was! THANK YOU SUGAR LANE. Chioma was especially fantastic!!! We loved you and it was a pleasure working with you. We will be sure to let all our friends and family know that Sugar Lane is the band to use!
Thank you again!!!
Sincerely, Brian & Riley
 
---
"We wanted to take a moment and say thank you for all your help! Chioma and the rest of the band were nothing short of fantastic. Every single person at the wedding was obsessed with them. Will 1000% be recommending to all our friends with weddings coming up!"
Best, Woody & Britaania