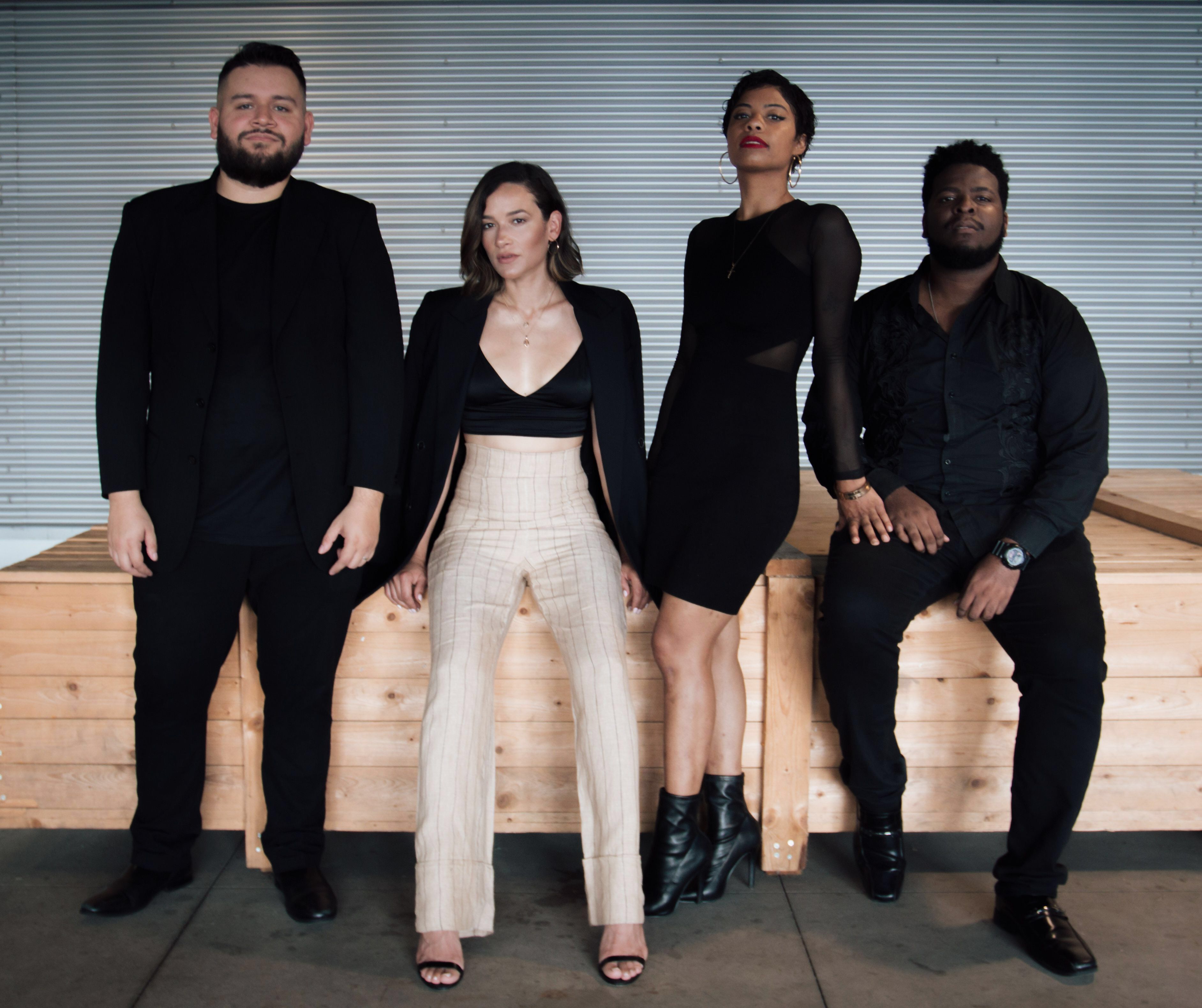 Gotham Project bandleader and keyboardist Carlos Pineda met the popular singer and front man Bobby Attiko through church musicians that they knew in common. Carlos was looking to join Bobby's band, but there were no openings. Using his own initiative, Carlos began putting his group together, hand picking from some of the top pop and Latin singers in New York. Once the band was set, Carlos approached Bobby for creative advice and direction and Gotham Project was born. Carlos wanted to emulate the style of Bobby's band using the same dynamic on-stage charisma and energy and building a vast repertoire of music to ensure everyone stays dancing all night long. With a beautiful front line of singers, Gotham Project has developed into a well-rounded, high energy band which while specializing in Top 40 music, can play any style.
Reviews
My husband and I recently got married, and we chose Gotham Project and they were incredible. A mix of top 40 and Motown, they had everyone of all ages on the dance floor all night! Hank Lane was really wonderful to work with and Gotham Project was able to read the crowd and keep everyone on their feet. Highly recommend!

As reviewed on theknot.com
---
To Carlos & The Gotham Project Band,
Thank you! Thank you for making our night so special. Carlos, you were so easy to work with. You did everything you could to make our night incredible. Our guests were dancing all night, and we legit had people telling us that our band was the best they'd ever seen. Every band member of your band was professional. I have received endless compliments regarding the choice of band. We considered going with a DJ but we were so glad we didn't!
Thank you!
Rachel and Robert
---
Carlos and THE GOTHAM PROJECT!
Joseph and I are off to our honeymoon tomorrow and somehow the last few weeks have been a whirlwind since the wedding. We wanted to be sure to thank you for making our party so much fun! Hopefully you were able to tell we enjoyed dancing to your music. We've received numerous compliments on the band, and have even given you a referral already. Thanks again for playing so many of our requests. It was a pleasure working with you!
Love, Roxana Turcios
---
Carlos and Gotham Project,
I think it's safe to say that I never stopped dancing. Gotham Project Band was more than what we were expecting. Carlos please forward my thank you to the band for being the ringleaders in what was such a great night. Andrew and I had an absolutely amazing time. Our guests did as well - everyone couldn't stop talking about how incredible the band was. The really set the tone for a fantastic night, playing hit after hit. The dance floor was never empty which is exactly what we wanted. There were family members who are know to never dance up on their feet, dancing like maniacs. It was perfect.
Thank you for all of your help in planning and coordinating such a great night for us. Hank Lane was so easy to work with and absolutely delivered.
Lane Esobar
---
To The Gotham Project Band,
What can I say about you all? You guys are the best. Our dance floor was completely packed all night; our guests just couldn't get enough. We simply cannot thank you enough for everything you did on our special day. Carlos you listened to all our song requests, our first dance was incredible. We seriously recommend your band to all of our friends for weddings, birthdays and even my companies holiday party! We sincerely can't thank you enough!
Kind regards,
Jennifer and Bin Wang